Dad just told me that we will be camping on my Purrthday.
I said I wanted to have all my furriends over for a trash the house...Sorry a dignified affair suitable for a two year old gentlecat. He said but Mom wants for Dad, Dolce and I to get away for the Last Loooong Weekend of Summer.
I said "But it's my Purrthday!"
He said, "Is that a piece of chicken I see?"
I totally forgot what I was arguing about.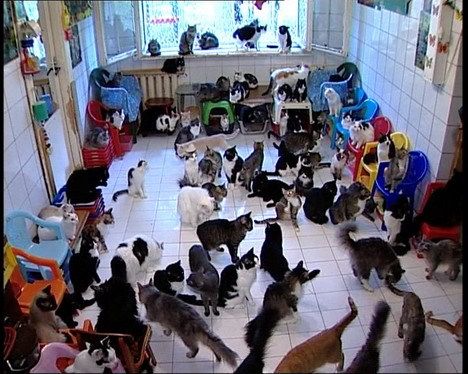 After several mouthfuls of delicious chicken, I decided that Dad could have his way this one time. I will wait and I will celebrate my Purrthday with Dolce on Sept 30th, which is her Purrthday.
So I and Dad found this picture on
Tail of Sir Robin
. I figured that everyone of our furriends can find a cat that might look like them. So please enjoy this as the party I will hold on Sept 30th for both me and Dolce.
Stupid Sister. Always wrecking my fun...
Skeezix, I hope to have a Vishus Elk or Moose report for you.